Par Karine CAZENAVE-TAPIE le jeudi 13 avril 2017, 21:56 - Lien permanent
Bonjour tout le monde,
Comme à chaque sortie de collection, une petite histoire pour vous raconter Nomade. Nomade qui sortira pour Version Scrap Paris, j'étais obligée...pour les 10ans et pas un salon de manqué, il fallait une nouvelle collection. Mais comment faire quand on est tout petit pour ne pas passer inaperçu ? ben on se creuse la tête, on réfléchit, on se décide, on renonce, on se dit qu'il faut absolument être différent, et puis on se dit si la différence ne plait pas ?!!! On a peur, on ne dort pas la nuit, oui oui quand on est tout seul à prendre la décision, ben ça gamberge grave... On revient au point de départ et on opte pour un combo minéral, neutre, versatile à souhait, sur un thème que j'aime par dessus tout le voyage, mais le voyage façon carnet de route option photographie, On choisit sa designer, Delphine Potier pour qui les couleurs, le côté monochrome de la collection va à juste à ravir, elle est ravie, me rassure et hop on raconte sa collection, on essaie de dessiner, de mettre sur papier toutes nos émotions, nos envies, nos inspirations, nos attentes.....
Le nom de la collection, Octobre dernier, des amies, du soleil, une terrrasse à Marrakech, Nomade est une évidence, merci Isa pour cette révélation :)
Chaque papier porte un nom bien particulier pour moi, une ville en Afrique dans laquelle j'ai eu la chance de mettre un pied. Une tonalité ethnique que j'aime tant mais tout en légèreté pour vous laisser le soin de la personnaliser. Nomade au naturel ou Nomade acidulée à vous de choisir votre combo.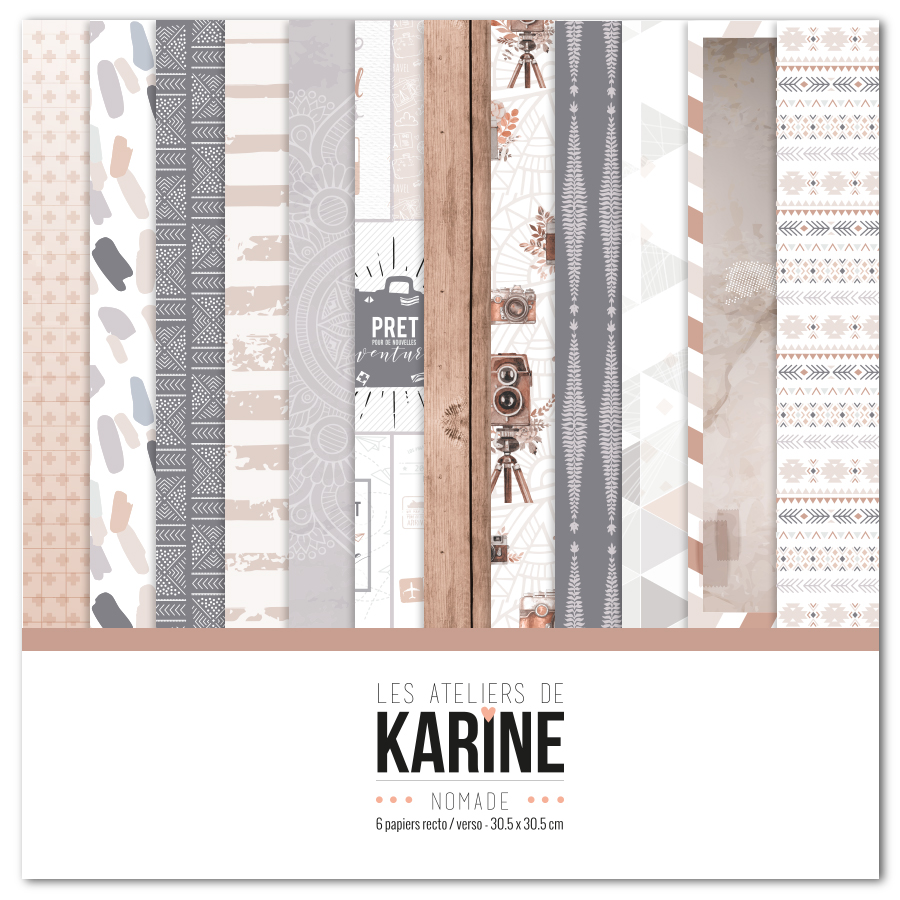 Pour accompagner ces jolis papiers, des dies cuts, des autocollants 15x30cm, des mini étiquettes assorties + une planche de Mint ( j'ai pas pu m'en empêcher !) pour toutes celles qui ont envie de s'évader ou pas, mais surtout de rêver....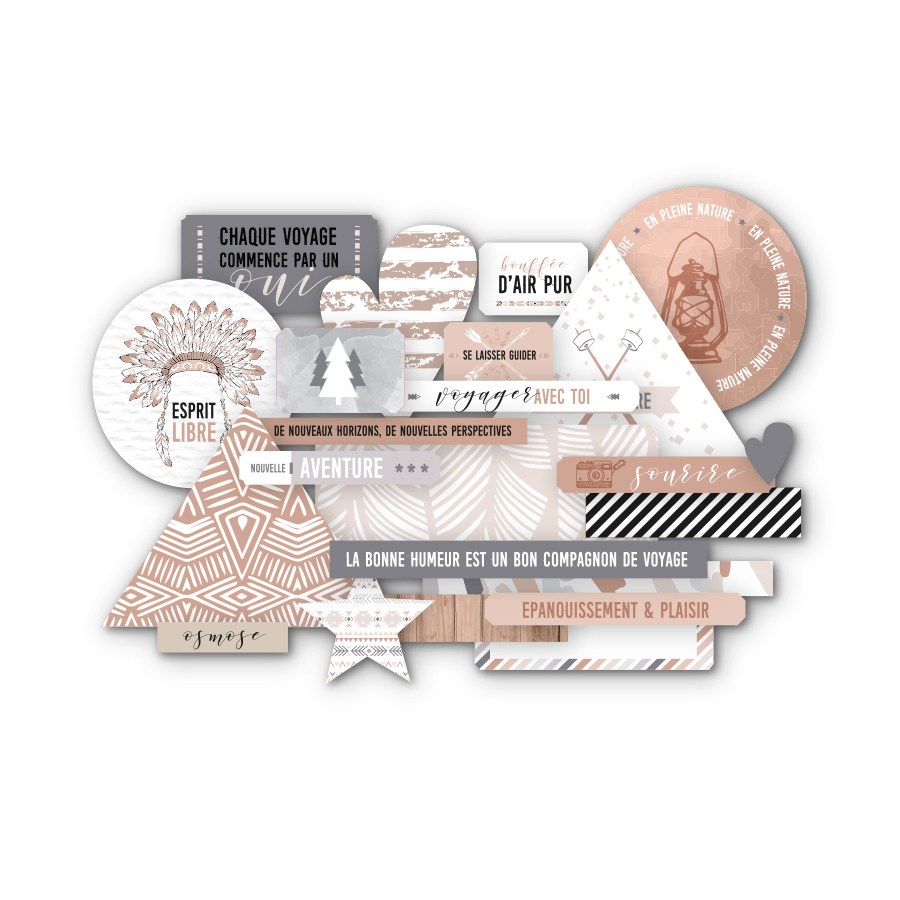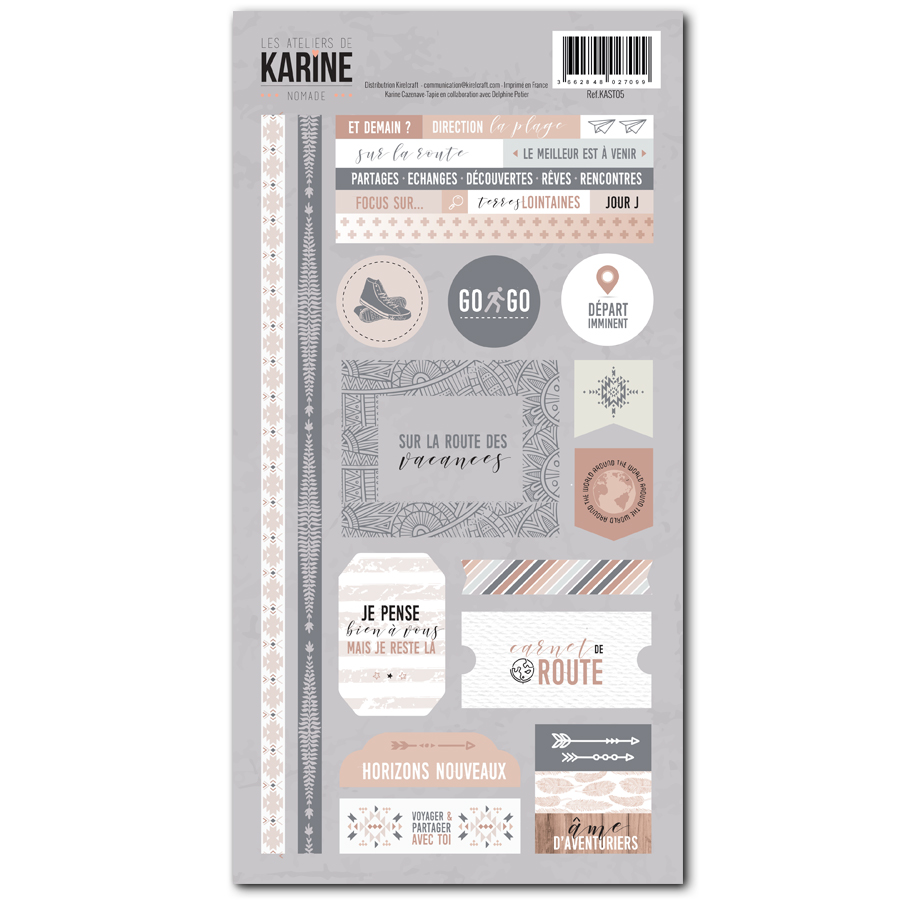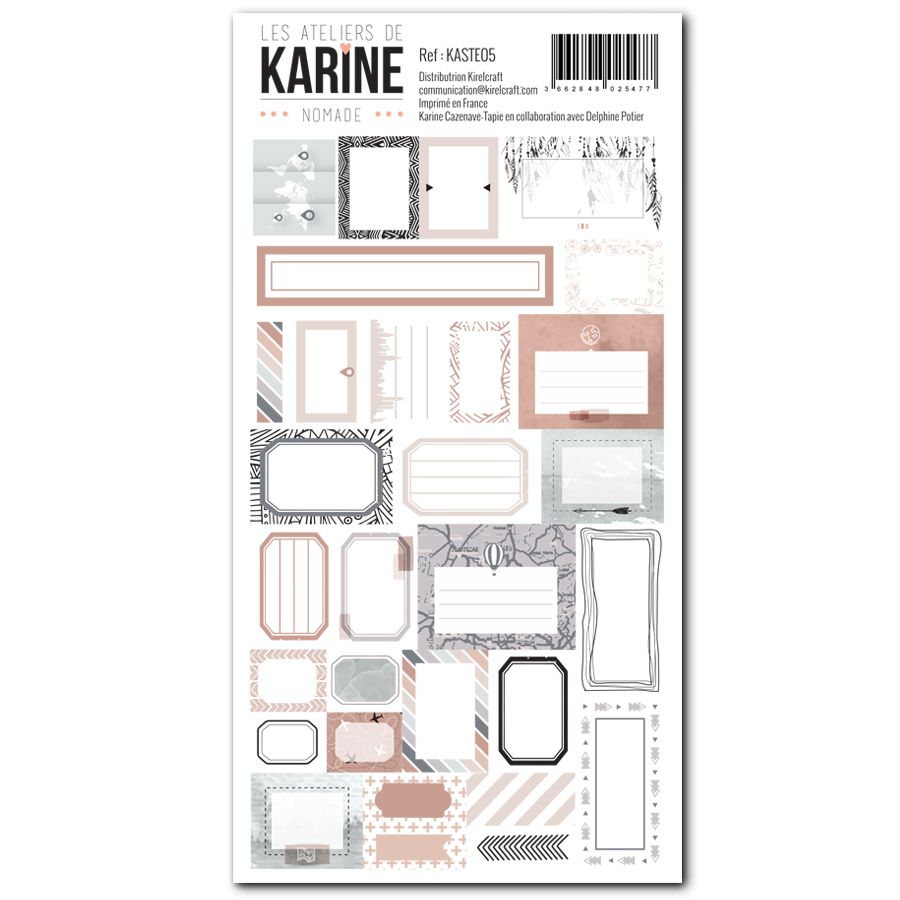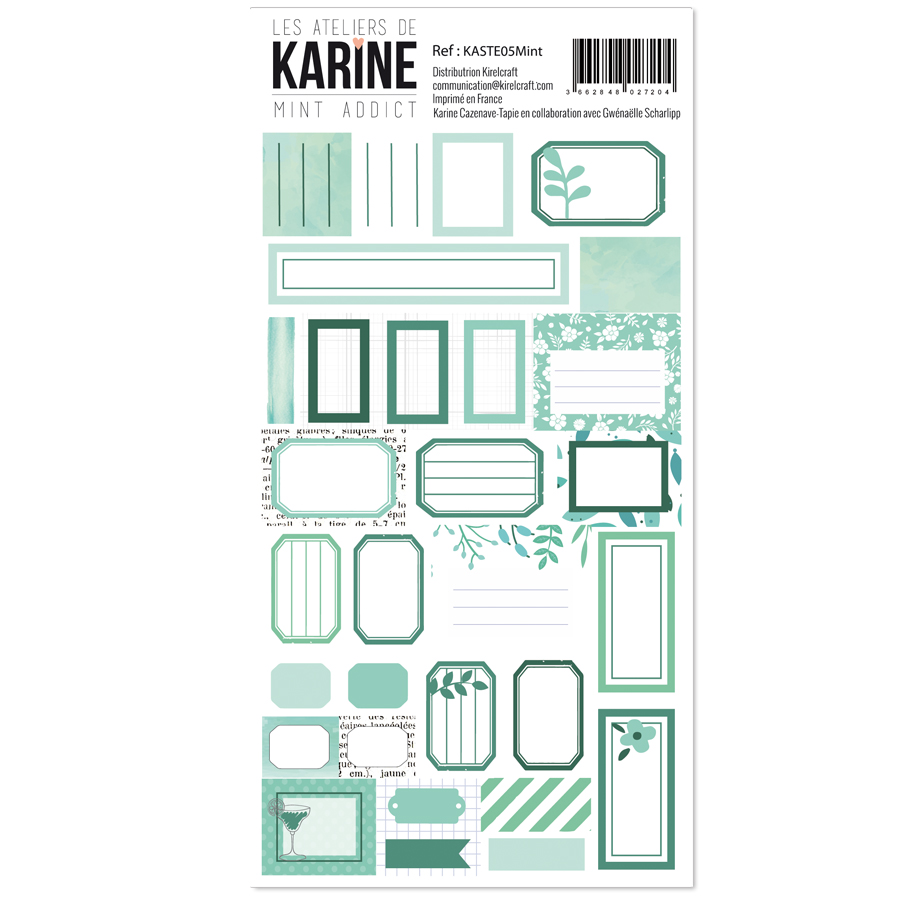 Côté tampons, 6 tampons bois divers et variés !
Tout d'abord le XO, tout simplement parce que j'avais envie d'une croix ( oui encore une ! ) mais souvenez-vous dans la première collection "Entre les lignes" il y avait aussi des croix avec le jolis tampon "Jeu de croix" alors pourquoi faire la même chose ou presque en plus grand ? Du coup la grande croix est devenue "XO" pour pouvoir imprimer des "XXXX" mais aussi des XO, des XOXO ou des XOOX ! Le voici il fait 5x5cm et vous l'avez compris je l'adore !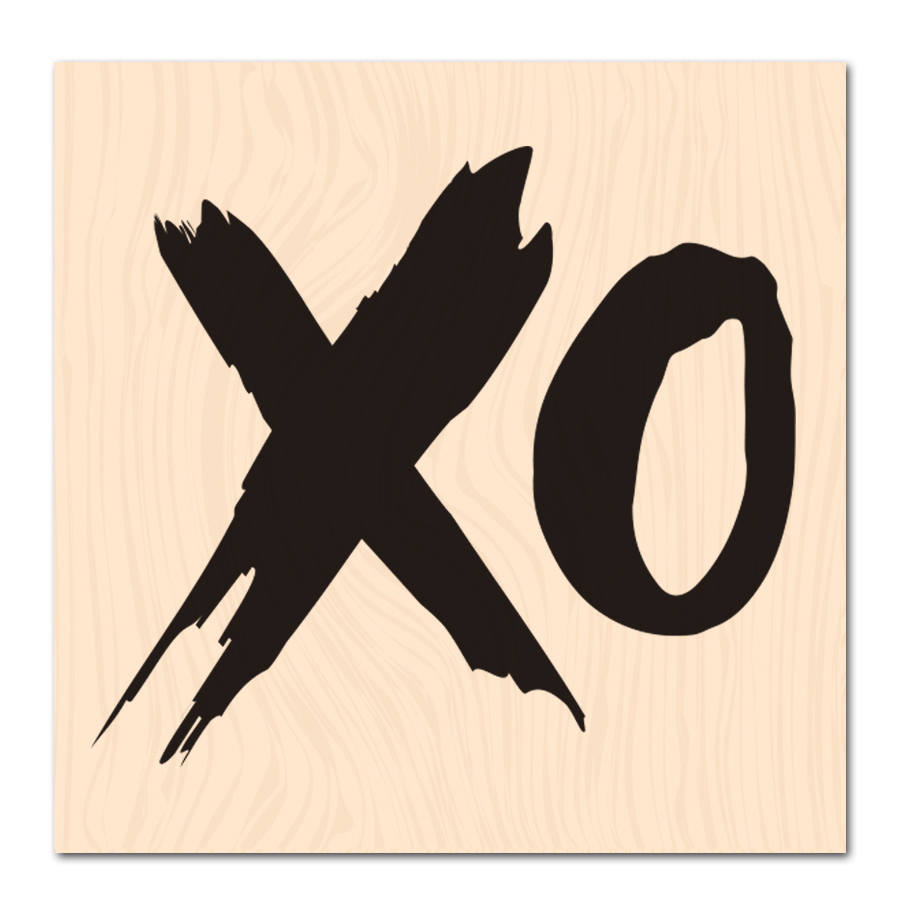 Un tampon que vous m'avez demandé après la collection "Eté indien" la fleur de lotus...La voici toute en finesse ! Un motif délicat facile à utiliser pour toutes occasions, à embosser, coloriser, découper. Un must have !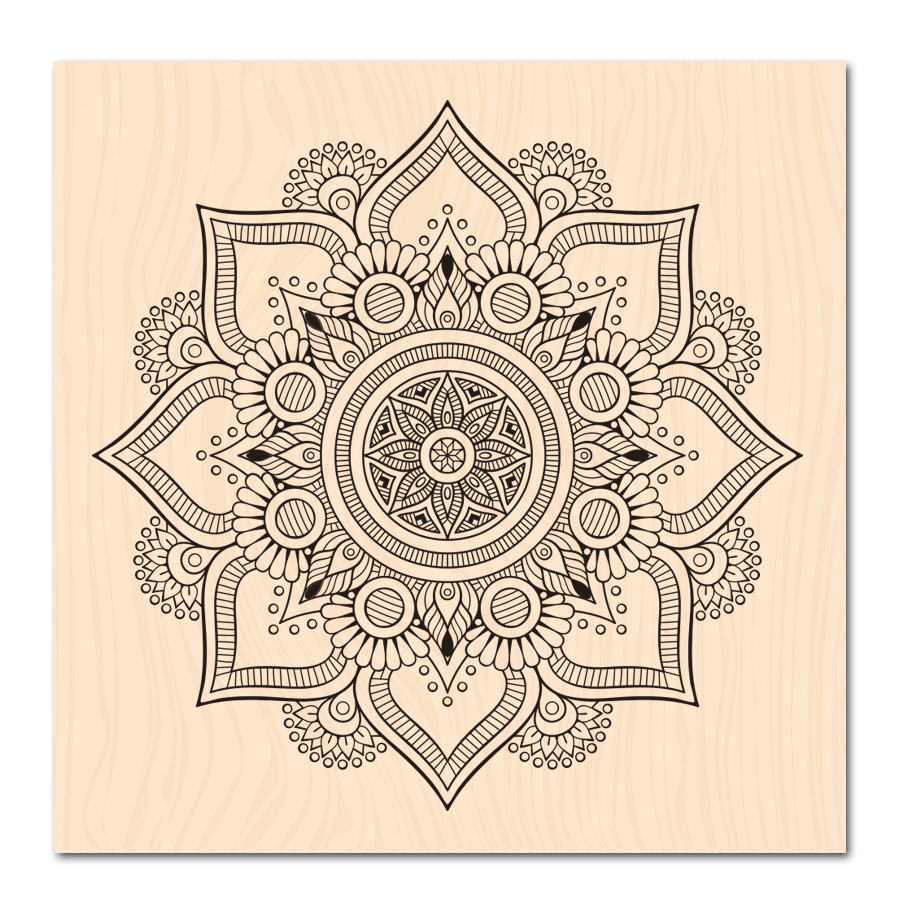 Qui dit voyage, dit forcément photographie ! Deux tampons avec deux jolis appareils pour immortaliser l'instant et se souvenir...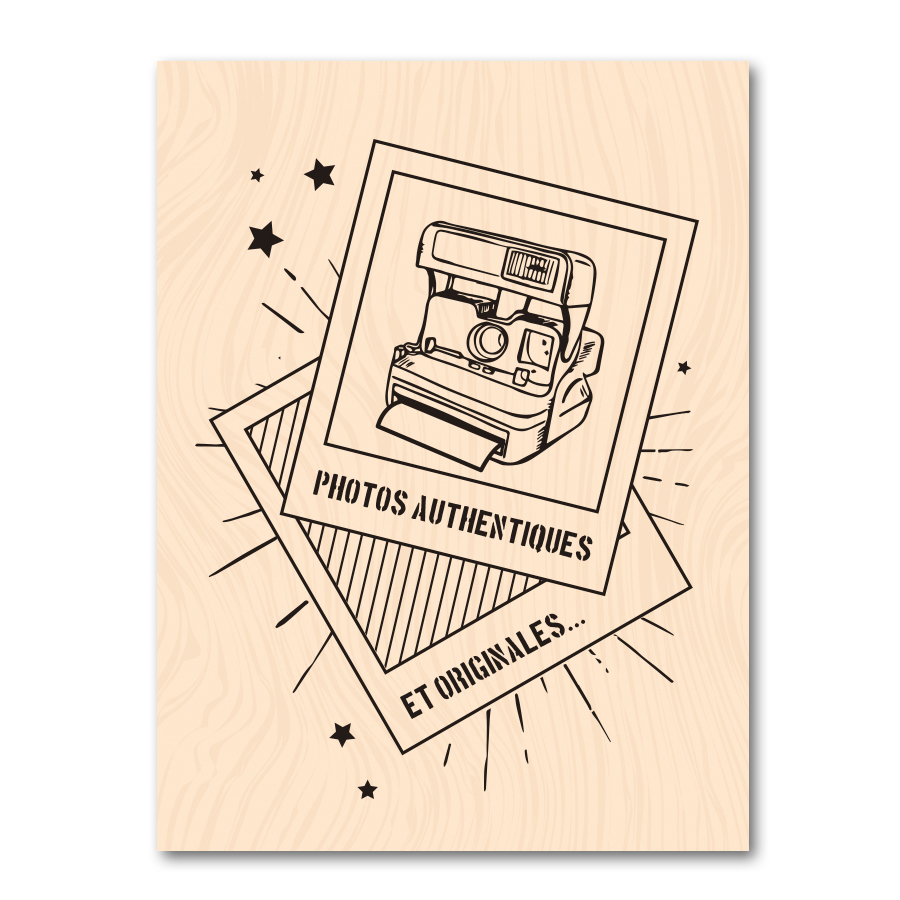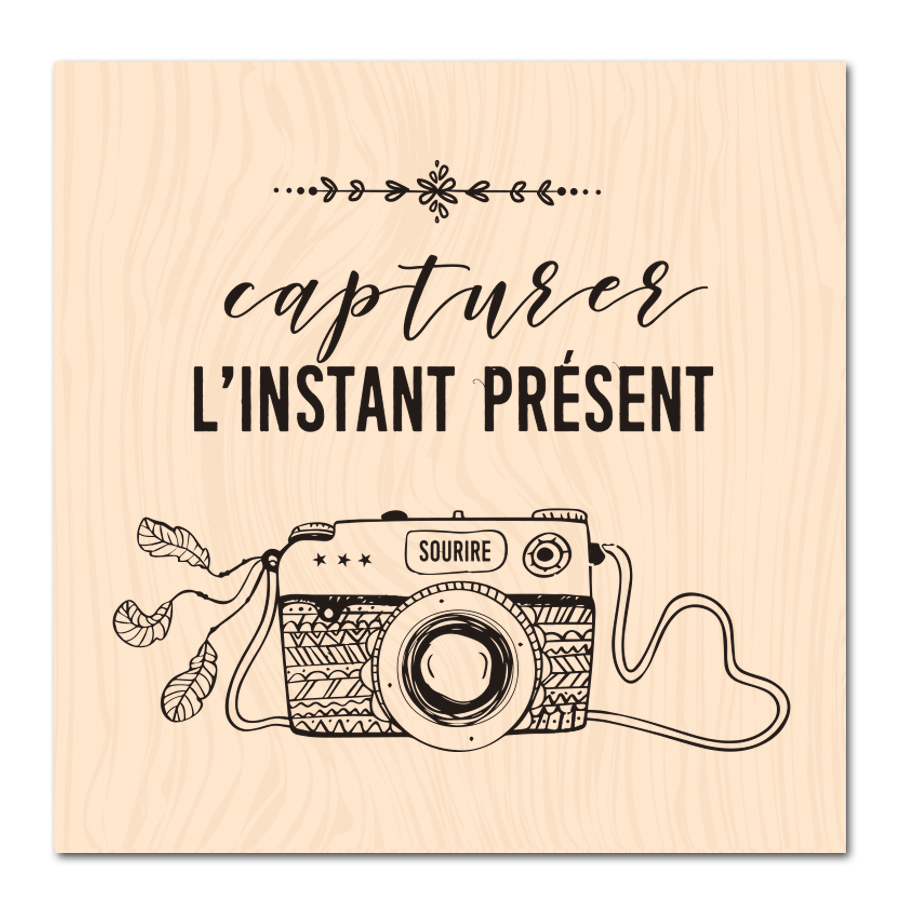 Et comme toute histoire se raconte, un tampon machine à écrire "Il était une fois", un côté un peu vintage qui va bien avec la collection.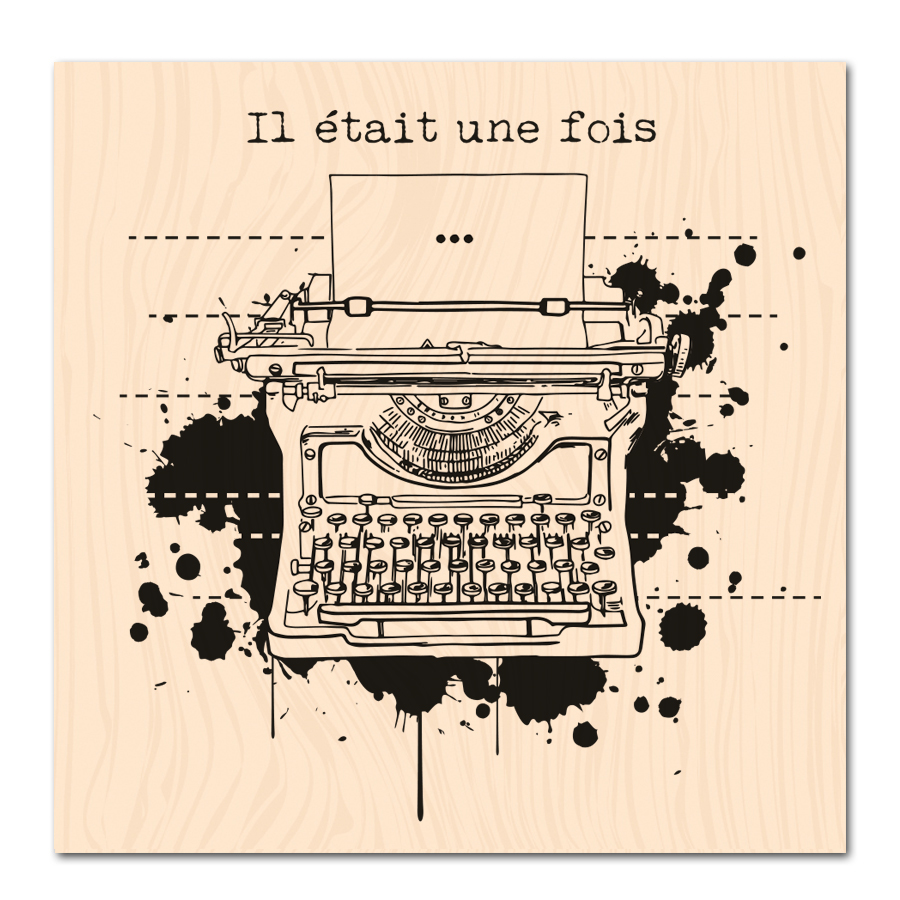 Nous terminons par mon indispensable à chaque collection, le tampon que l'on imprime plusieurs fois et que l'on a pour tous nos minis, des étiquettes, pour raconter nos aventures, un "Best Of" car malheureusement on ne peut scrapper toutes nos photos, une étiquette "Carnet de voyage" que je vous bien sur un carnet kraft...

Comme pour la collection "Se mettre au vert", deux planches de Clears assorties que j'adoooooore !!!! pourtant ce sont des clears hein ! mais là vous allez succomber ! Tout d'abord un tampon textes ( une première pour les Ateliers de Karine) façon dymo intitulé "Carnet de Route" à imprimer pour pour ceux et celles qui aiment constituer leur Road Book ou simplement pour raconter leurs photos...Des petits mots, des petites phrases à caser en journaling, commentaires partout !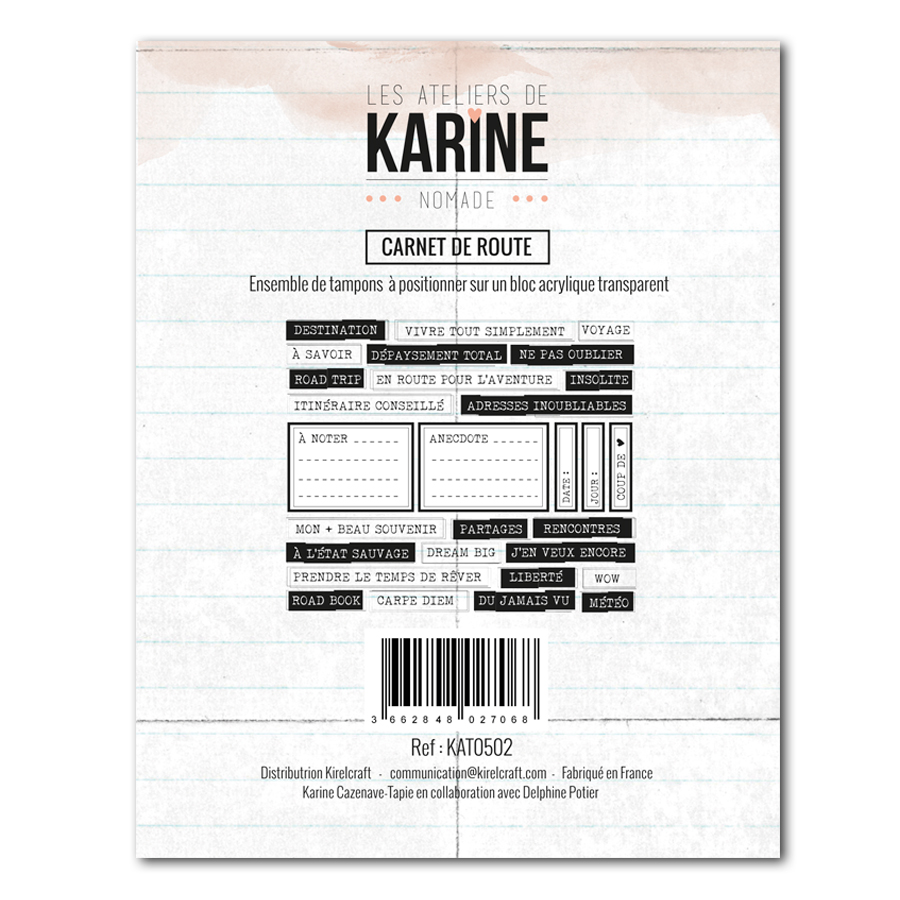 Et THE PLANCHE de clears !!!!! celle qui fait Waouhhhh ! Elle s'appelle "Envie d'ailleurs" et elle correspond juste à mon état d'esprit du moment !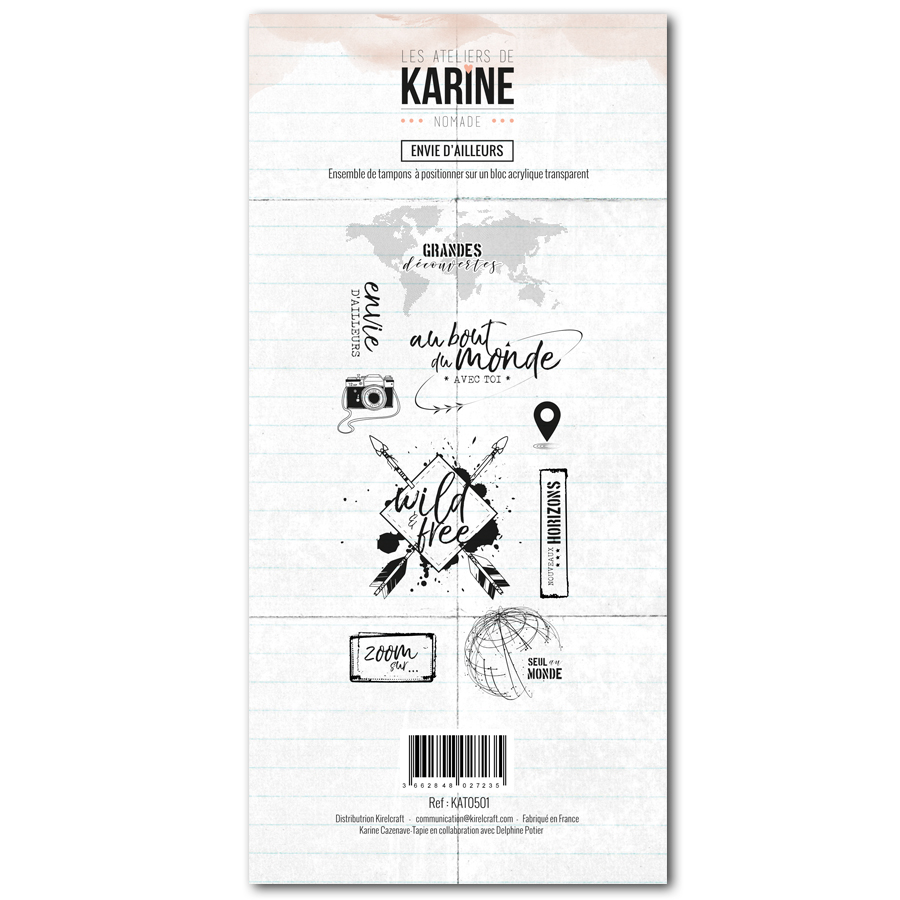 Des indispensables à caser partout aussi et pas que pour réparer des bêtises, 4 nouveaux Masking Tape Nomade !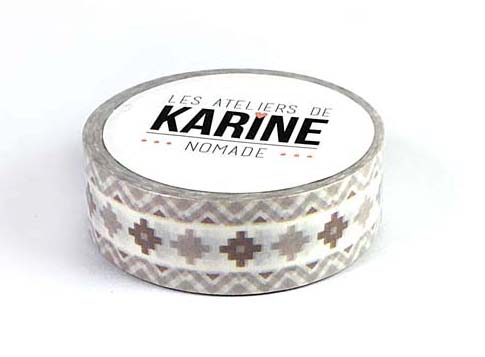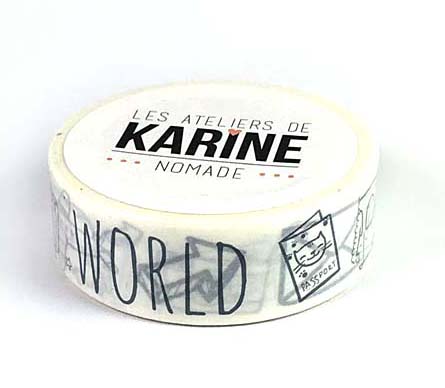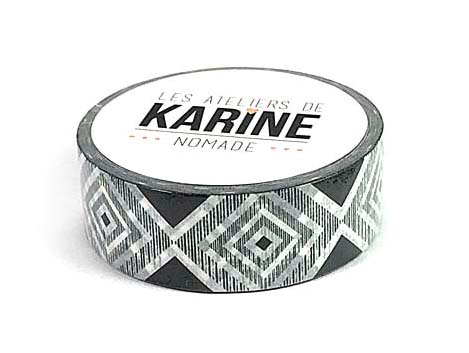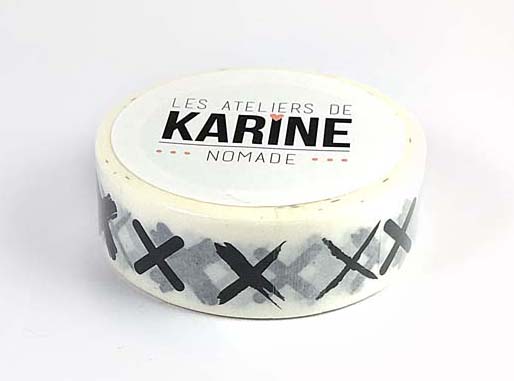 Je crois que j'ai fait le tour, hâte de vous présenter Nomade en vrai à Version Scrap dès mercredi 19 avril ! et biensûr en vente dès le 20 chez tous mes revendeurs et ici même sur la boutique en ligne.
Un grand MERCI encore à toutes les personnes qui me soutiennent, à toutes celles qui me donnent la force d'oser et de m'accrocher, merci à toutes celles qui supportent mes doutes et mes angoisses, merci tout simplement de croire en moi et d'être là, j'ai une chance inouie : je suis bien entourée...
Un grand merci Chonchon pour cette merveille :)
Karine